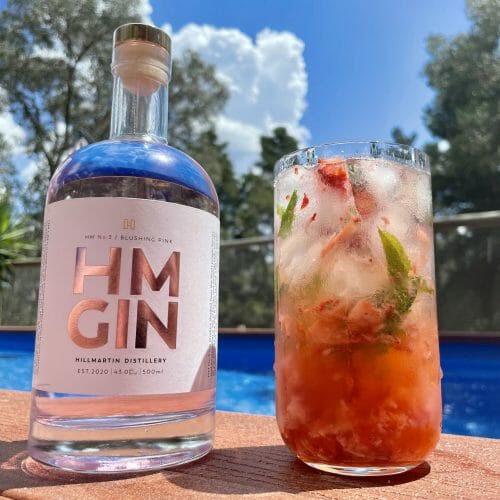 Ingredients
45ml HM No 3 Blushing Pink Gin
3 Medium sized strawberries
8 Mint leaves
20ml Agave nectar or 15ml sugar syrup
15ml Lemon juice
Soda water
 Preparation
1. Add strawberries, mint leaves and agave nectar/sugar syrup to your tall cocktail glass. Muddle ingredients together.
2. Fill the glass with ice then add gin and lemon juice. 
3. Top up with soda water (30-50mls) and stir ingredients until everything is well combined.