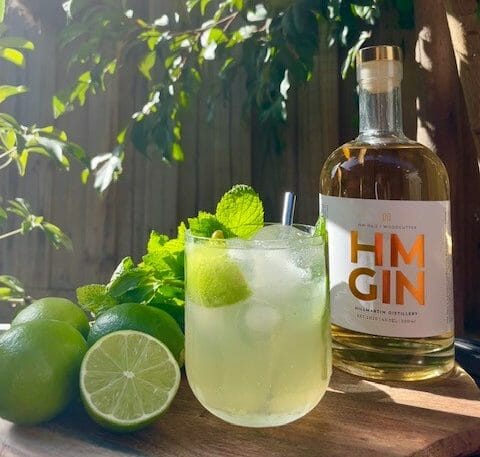 Ingredients
45ml HM No 2 Woodcutter Gin
15ml Fresh lime juice
10ml Sugar syrup (if you like it sweet add 15ml)
60ml Ginger beer
10 mint leaves
Extra mint leaves and lime wedges to garnish
 Preparation
1. Add mint leaves, sugar syrup and lime juice to a cocktail shaker and lightly muddle together.
2. Add the gin and some ice to the shaker and shake for 10-15 seconds.
3. Strain into a glass filled with ice.
4. Pour in ginger beer and stir to combine.
4. Garnish with mint leaves and lime wedges.