At HM Gin we are a father daughter duo on a mission to make everyone a gin lover.
Our passion for HM Gin comes from our shared love of producing high quality craft gins. HM Gin started as a lockdown hobby in 2020 and has since been awarded Australia's best London Dry Gin at the World Gin Awards in 2023.
Being a father daughter duo we have a unique dynamic that helps us get the best out of each other and pushes us to achieve our mission of making everyone a gin lover.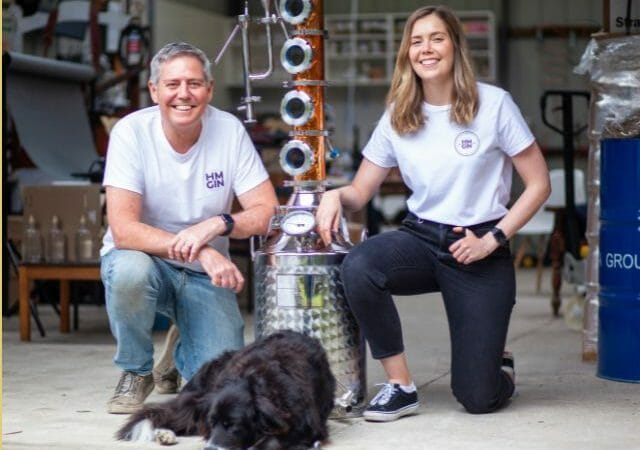 Spirited fun
We make gin because we love and have fun doing it. We've both had careers in different industries and growing HM Gin is just simply fun. We want all the gin lovers to have just as much fun enjoying HM gin as we do making it.
Smooth
Every HM Gin must be smooth. No if buts about it, even though we know not everyone enjoys gin neat, for us if it's not smooth, it's not a HM Gin.
Family
As a father daughter duo everything we do comes back to family, creating and sharing memories together. This extends to all the gin lovers, through our gins and hospitality