At HM Gin we are driven by our passion to make everyone a gin lover. Meet the team spreading the love of gin all across Australia, one sip at a time!
Head distiller / Co-founder
Industrial chemist, condom manufacturing expert, corporate expat living the life in Sri Lanka and Malaysia for 7 years, building and selling businesses – I've covered a fair amount of ground over the years. You can read about it here. What started out as hobby in another Melbourne COVID lockdown has become a real passion for Amy and I. We are working harder than ever and loving it. It's a great industry full of characters and laughs.
Hobbies: Playing guitar, scuba diving and going to the gym for a chinway + some exercise
Favorite HM Gin: Woodcutter gin over ice.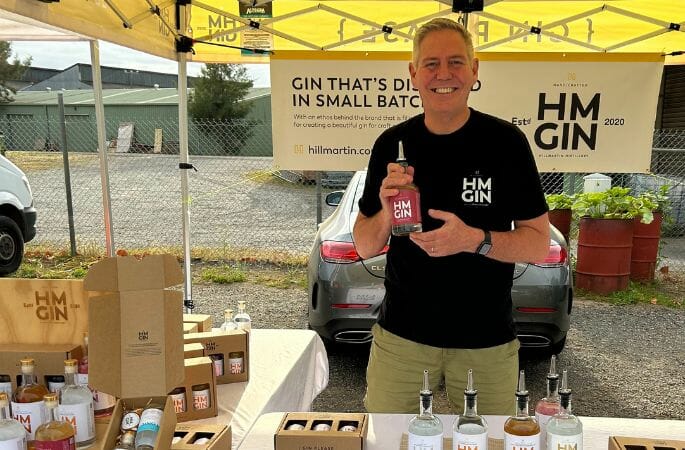 Prior to co-founding HM Gin with my dad Gavin, I spent close to ten years working in the finance industry. I loved my career as a digital manager but one night over drinks a friend looked at me and said "Amy, every time you talk about what you're doing with your dad, you light up". It was in that moment I realised I needed to quit my job and see what dad and I could really make of it.
Hobbies: Playing cricket, watching bad reality tv and travelling.
Favorite HM Gin: I'm a dry gal so it has to be HM Rare Dry Gin.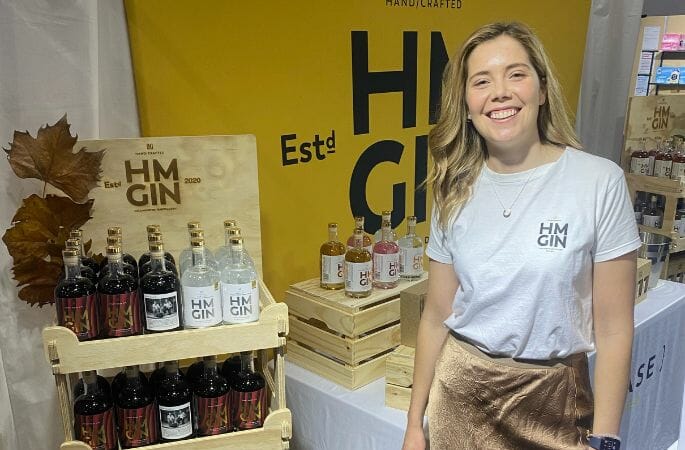 Having experience in the hospitality industry, I discovered a real passion for engaging with customers and spirits, especially gin! I was looking to take the next step in my career and that's when I stumbled upon these amazing guys at HM Gin! I absolutely adore being out and about, engaging with customers and sharing all the exciting things we do here!
Hobbies: Trying out fun cocktail ideas at home, cooking and running.
Favorite HM Gin: The Twist Gin – in a gimlet.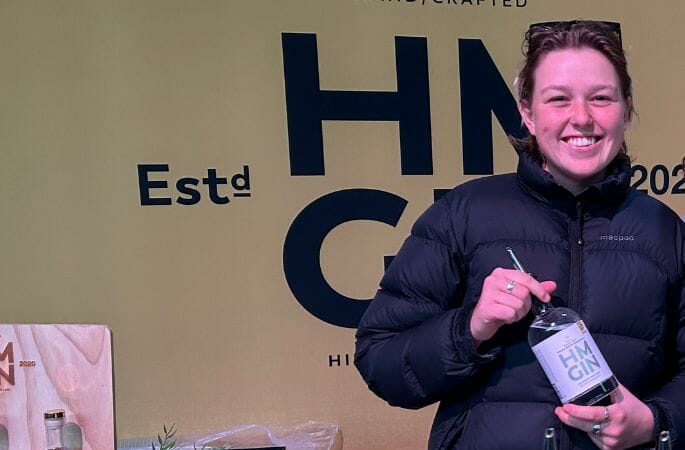 Distillery dog/Chief cuddle officier
Dusty is a big part of our distillery. Always on hand for a cuddle or a impromptu play. If his not helping in the distillery he can be found sleeping in the sun or looking for a ball to play with.
Hobbies: Walks, eating and cuddles.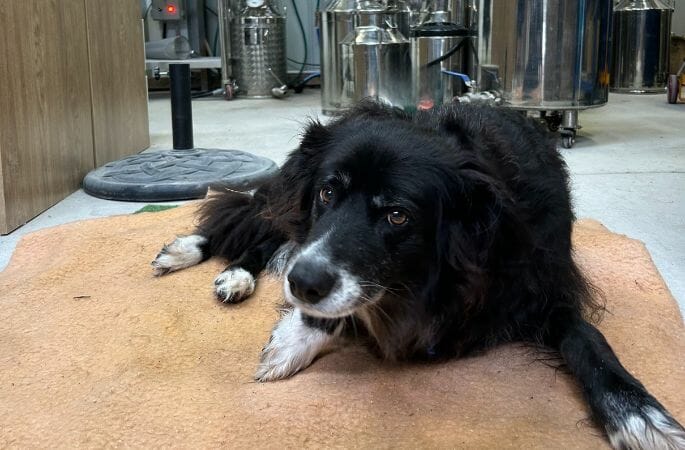 Spirited fun
We make gin because we love and have fun doing it. We've both had careers in different industries and growing HM Gin is just simply fun. We want all the gin lovers to have just as much fun enjoying HM gin as we do making it.
Smooth
Every HM Gin must be smooth. No if buts about it, even though we know not everyone enjoys gin neat, for us if it's not smooth, it's not a HM Gin.
Family
As a father daughter duo everything we do comes back to family, creating and sharing memories together. This extends to all the gin lovers, through our gins and hospitality