Exploring creative gin mixers beyond tonic
A world of flavour awaits
Gin and tonic has long been the go-to cocktail for gin enthusiasts, but in the world of mixology, there's a realm of exciting possibilities waiting to be explored. In this blog post 'Exploring creative gin mixers beyond tonic', we'll venture beyond the traditional gin and tonic and delve into some innovative and delicious alternatives that will elevate your gin-drinking experience. From rich and smoky mixers to tangy and refreshing options, we've compiled a list of top non-tonic mixers that will make your taste buds dance with delight.
Shrub Elixirs: A Tangy Twist on Tradition
For those who crave a tangy kick, shrub elixirs offer an intriguing option. A blend of fruit, sugar, and vinegar, shrubs add a layer of complexity to your gin. The sparkling shrub elixir range from The Curious Cabinet, such as the Mandarin shrub with HM Rare Dry or Strawberry elixir with pink gin, brings a burst of fruity brightness to your cocktail.
Ginger Ale and Ginger Beer: Spicing Things Up
Ginger ale and ginger beer are readily available mixers that deserve their moment in the spotlight. Perfectly suited for barrel-aged gins, ginger ale can transform your drink with its warm spiciness. If you're after an extra kick, Strange Love's Hot Ginger Beer brings both heat and refreshment to your glass.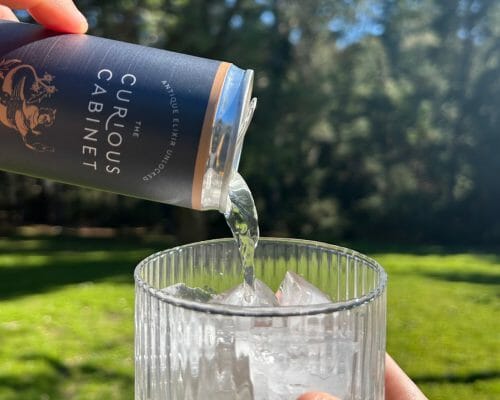 Flavored Sodas: A Bubbly Burst of Creativity
Plain soda has been a trusted companion for gin lovers, but the world of soda has evolved. Exploring flavored sodas like Strange Love's Yuzu Lo-Cal Soda or CAPI's Grapefruit soda with Blushing Pink Gin opens up a world of exciting combinations and unexpected delights.
Long Rays Dark Cola offers a new dimension to gin enjoyment. Infused with orange peel, ginger, smoked vanilla, and kola nut, this mixer is tailor-made for barrel-aged gins. The caramel oak finish of our Woodcutter Gin finds a perfect companion in this dark cola, resulting in a harmonious blend of flavours that's nothing short of delicious.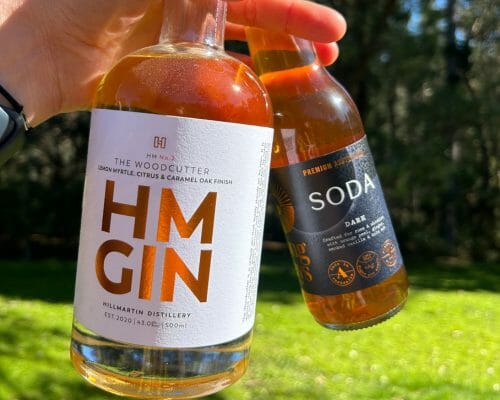 Venturing beyond the realm of gin and tonic leads to a treasure trove of Flavors and combinations that can delight even the most discerning palates. Whether you're drawn to the depth of barrel-aged gins or the zesty tang of shrub elixirs, these alternative mixers offer endless possibilities for creative gin concoctions. So, why not embark on a flavour-filled journey and discover your new favourite gin cocktail? Cheers to embracing the unexpected and savouring every sip!