Description
In the early days of Hillmartin Distillery our friends were pleading with us to add pink gin to our range. And so we did, meet our HM No 3 Blushing Pink Gin.

Fresh strawberries and raspberries are the stars of this pink gin. With that in mind we kept the remainder of our ingredients simple to support these flavours.
For the base of our Blushing Pink we use the highest purity alcohol available in Australia and Juniper berries sourced from Hungary. We further add fresh strawberries, fresh raspberries and coconut sugar to the mix. The botanical basket is filled with more fresh strawberries and raspberries to deepen the flavour of the gin. The resultant concentrated gin comes out of the still with an abundance of fresh berry flavours and aromas. It is distilled with an average alcohol by volume (ABV) of 78%. The gin is then stored in stainless-steel tanks and after some time is diluted to 43% ABV, bottled and packed ready to enjoy. This gin smells of fresh berries. On the palette it is very smooth with a mildly fruity, but not floral, warm flavour. We recommend pairing our Blushing Pink gin with an aromatic tonic or a grapefruit soda, combine with ice and fresh lemon slice. You might like to
try our HM Pink Fizz
– it's delicious. Alternately try it neat over ice to really experience of the flavours of the Blushing Pink.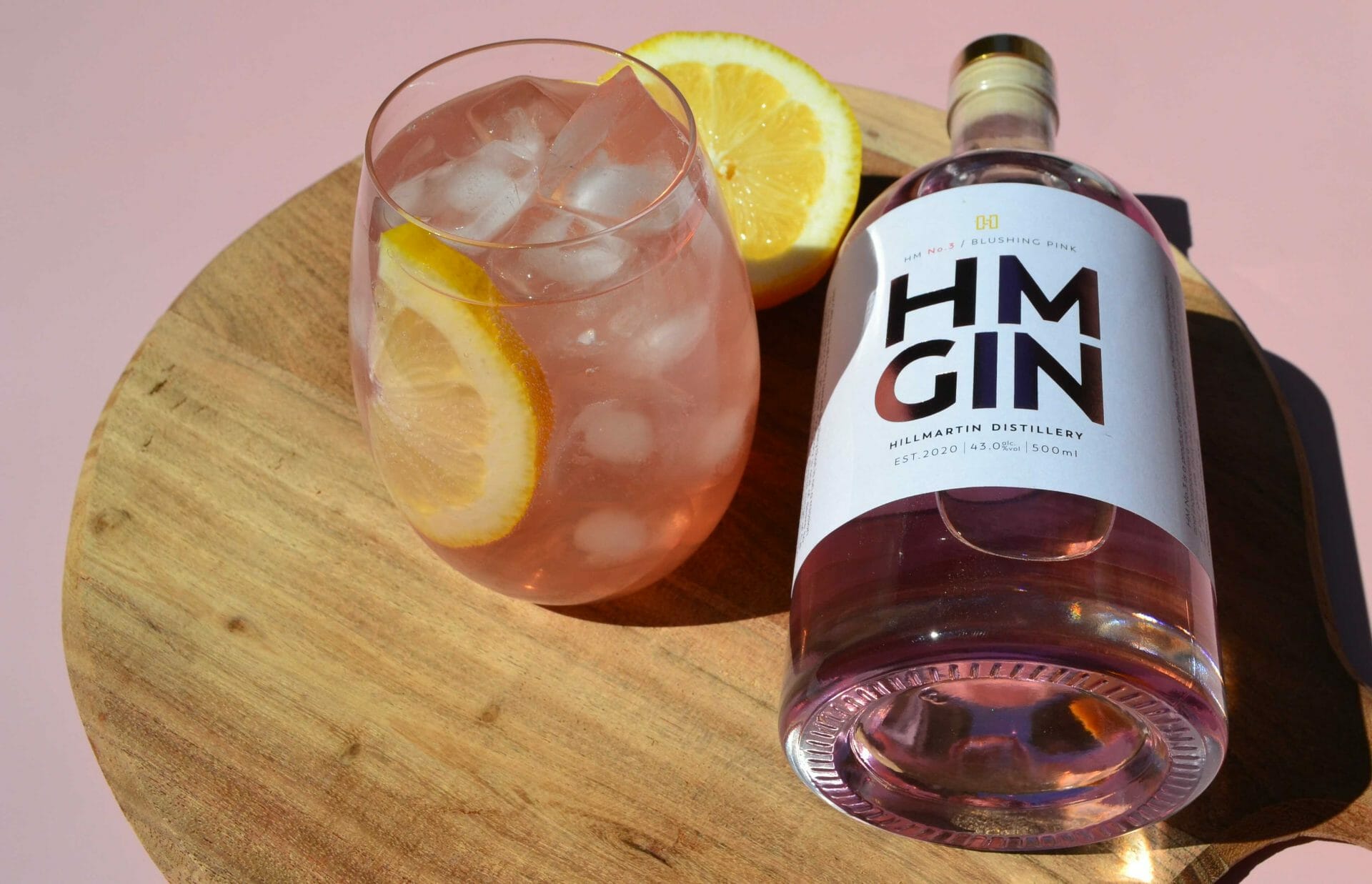 Ingredients
30ml HM No 3 Blushing Pink Gin
60ml Grapefruit soda (Fever-tree and Capi both make great soda's)
30ml Soda water
Prosecco
Lemon slice to garnish
Preparation
1. To a wine glass half filled with ice add gin, grapefruit soda and soda water.
2. Once settled top with prosecco, should be around 60mls or so.
3. Garnish with a lemon slice
There are so many ways you can serve our gins, find your perfect gin cocktail