Old Fashioned cocktails are usually served with Bourbon or Whiskey but have you ever thought about using HM Woodcutter Gin? With the Woodcutter's caramel oak finish it will be your new favourite spirit to make an Old Fashioned cocktail with.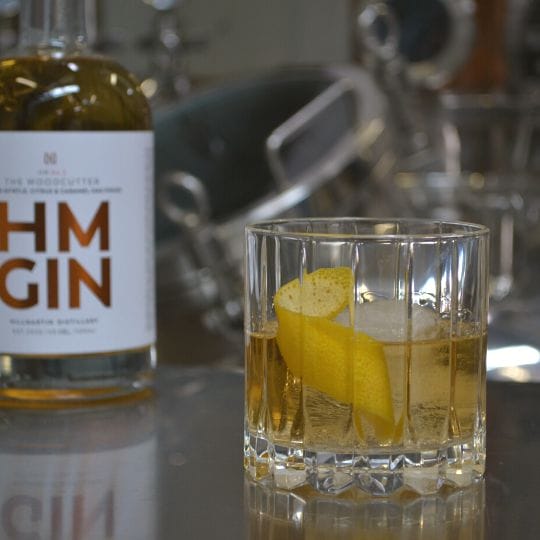 Old fashioned ingredients
60ml HM No 2 Woodcutter Gin
7ml Sugar syrup
2-3 dashes of Angostura bitters
Orange peel twist to garnish
Preparation

1. To a rocks glass with a large ice cube, add all your ingredients.
2. Stir until well combined.
3. Garnish with orange twist.

Looking for more cocktails ideas?
If you enjoyed this recipe explore our full collection of curated cocktails.