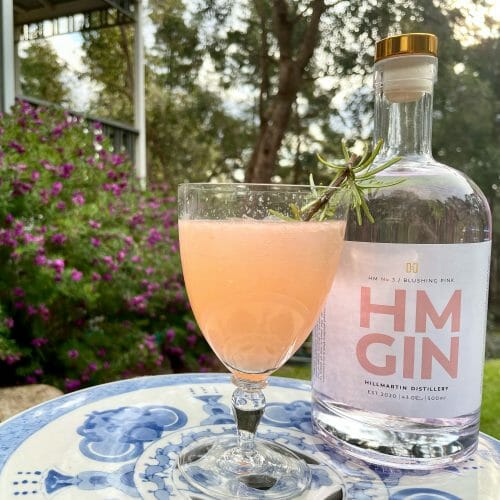 Ingredients
50ml HM No 3 Blushing Pink Gin
20ml Pink grapefruit juice
15ml sugar syrup
60ml Sparkling water
Rosemary sprig
Preparation
1. To a cocktail shaker with ice add gin, pink grapefruit juice and sugar syrup, then shake.
2. Strain into a glass and top with sparking water.
3. Garnish with a rosemary sprig.