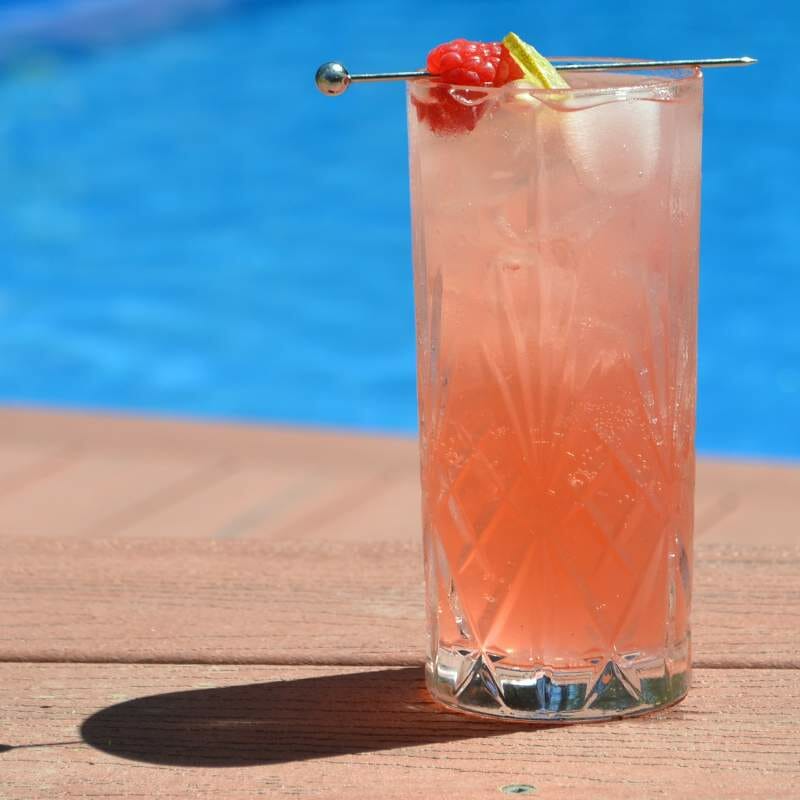 Floradora ingredients
45ml HM No 1 Rare Dry Gin
22ml Fresh lime juice
22ml Raspberry syrup
60ml Ginger ale
Lime wheel and raspberry to garnish
Preparation
1. To a cocktail shaker with ice add gin, lime juice and raspberry syrup. Shake for 20 seconds.
2. Strain into a highball glass filled with ice.
3. Top with ginger ale.
4. Garnish with a lime wheel and raspberry.
Raspberry syrup:
To a pot add 1 cup sugar and 1/2 cup water. Stir over medium heat until the sugar has dissolved. Now reduce the heat and add 1/2 a cup of fresh raspberries. Once softened to a pulp consistency strain accordingly. Consume with week.
Alternatively you can muddle fresh raspberries and add 22ml of sugar syrup. Strain muddled ingredients.