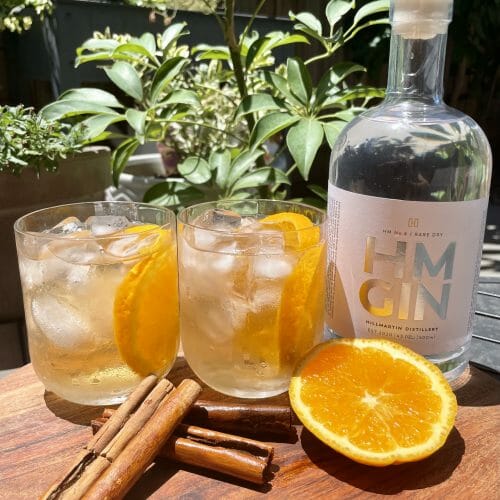 Spiced Orange G&T ingredients
40ml HM No 1 Rare Dry Gin soaked with cinnamon sticks (plan ahead by soaking the quantity of gin you will need to serve)
Tonic water
2 drops of orange bitters
Orange slice to garnish
Preparation

1. Into a glass or a container combine HM Rare Dry Gin with cinnamon sticks. We recommend 2 sticks per 100mls of gin. Let this soak for at least 12 hours.
2. Once the gin is ready, add ice and an orange slice to your glass.
3. Pour in gin and drops of bitters.
4. Top with tonic and lightly stir.